There is tough competition in the restaurant business - especially in major cities such as Copenhagen. Fortunately, several options exists to help you spread the word about your restaurant and attain more guests every day.

Below we will introduce the realities of marketing a restaurant today taking into account the technological development and the consequences and changes that a restaurateur have to consider when choosing what to do. Also you will find out how you can market your restaurant with almost no costs and thereby increase your revenue significantly.

Visibility on the Web
First and foremost, it is important that your restaurant has its own website since nine out of 10 consumers today are looking for their information on the Internet. Almost as important is the fact that the website has to be kept updated, so that guests feel that they can trust that the menu is right. Websites that are not regularly updated sends an unprofessional message to the potential guests.

Further, it is essential that the website provides the right motivation in order to turn the visitors into guests. This can be achieved by posting pictures that are inviting. To take good pictures of food is an art and should be left to professionals if your budget allows - otherwise here a few good tips if you want to try it out yourself:


Make sure the room is bright
Avoid using flash
Take the picture diagonally from above
Better to take too many pictures than only a few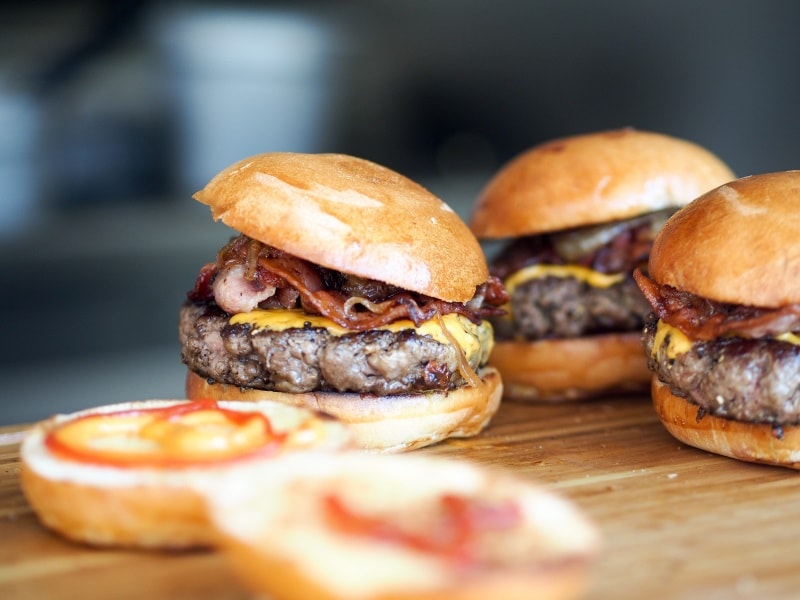 However, simply having an updated website with great pictures will not guaranty a lot of new guests, since the website will primarily be visited by guests who already know about your restaurant.

How to attract new guests
Every day it is estimated that up to 50.000 searches for restaurants on the Internet is made. Especially people look for good offers at restaurants.
Unfortunately, all these people will hardly your restaurants personal website because the search engine (Google, Yahoo etc.) will consider it too "small" to satisfy the interest from the large amount of people who search.

Therefore, it may be a good idea for a restaurant, to form alliances with larger restaurant portals who in eg. Google's eyes are more relevant to the general public. This way your restaurant can get much better access to all the hungry people searching the web.

Social media:
Social media, like Facebook, Twitter, etc., are very popular these days, and can be a powerful tool for marketing your restaurant. However, it is quite demanding for the individual restaurant, to create the necessary interest in social media, unless the restaurant is already a very popular or trendy place. Moreover, you have to be ready to set aside time to continuously maintain you social media profiles. Otherwise it has the opposite effect - it will look like the restaurant is unpopular or even closed.

"If you have a page on Facebook that has a very small number of followers and is not maintained regularly, you risk scaring off people instead of attracting them. "
If you are thinking about starting such a Facebook Page, it may be a good idea to actively encourage the guests who visit the restaurant to sign up on facebook also. Thus, you can continually acquire new followers. Remember to make sure that there is a benefit for people who follow your restaurant. This could be news, special offers and so on.

See an example of an updated Facebook Page.

Pay for advertising on the Web?
You can also attract new guests to your restaurant via paid marketing online. This refers mainly to advertising in Google's search engine called AdWords.

However, this requires a great deal of knowledge about the set up and it also takes a lot of ongoing maintenance. Some companies hire an external AdWords consultant to do this but it may end up being a costly affair. Further, it can be very hard to measure whether it really pays off and since the most popular restaurant searches will have a lot of competition you might have to pay quite a lot for your Ads to have any effect.

Another way to advertise online is banner ads on various websites, which has fallen dramatically in popularity. The reason is that it is virtually impossible to track whether you get any value for your money because you are typically required to pay by number of impressions (CPM).

"If you pay for a number of impressions, you get NO GUARANTY that it has given you any more paying customers in your restaurant. Classic ads might work for popular consumer products like Coca-cola who simply wants to reminds the consumers of their existence."

If you still concider to market your restaurant through banner ads, we recommend only to use ads, where you can pay per. click to your website (CPC), or even better advertising where you only pay for actual sales (leed campaigns). This guarantees that you get something for your money.
Cooperation with restaurant websites:
You probably already know, but there are a number of websites promote restaurants in different ways. But what to choose?

Advertising portals:
There are restaurant websites that sell basic advertising space on their websites, where you as a restaurateur simply pay for having a banner and get a number of impressions.
Here you have to be aware of the things mentioned in the section above describing the circumstances of banner advertising. One should be critical and ask yourself how much it is actually worth being advertised on the website - especially since there are so many other alternatives.

Deal concepts:
In 2010 Denmark was invaded by a number of deal sites who sell fixed menus at 50% discount rates and furthermore charge 25-30% of the revenue in commission. This kind of marketing quickly put a lot of pressure on the restaurant business because it became popular among consumers. At the same time it was simply impossible for the restaurateurs to make any kind of profit on these deals. Many restaurants have turned their backs on the deal sites because they are under the impression that it is not a long term solution to support a concept that in the eyes of many undermine the industry.

"It is quite clear that these online products are here to stay. That we have to accept as an industry. But the restaurants must make up their minds whether they will take part in it. " (Henrik Messmer - Horesta)

Danish Restaurants and Cafes (another organization facilitating the restaurant business) has also examined the opinions of its members and came to the conclusion that 8 out of 10 restaurateurs will not use deal concepts as part of their marketing in the future.

The main reasons being that very few restaurateurs experience that "deal-guests" turn into returning customers and that "deal-guests" rarely spend enough money on drinks/wine to cover the deficit of giving the food away.


The solution - Use last minute offers just like the travel industry.

The solution we propose is to market your last free tables as last minute offers. This way, you only offer a discount when it is convenient for you.

"Why offer a discount on days or times when your restaurant is already 
fully booked by guests paying full price - that's not good for business! "

What's Restaurant 2 Night?
A proven concept that has existed for many years in the travel industry (last minute hotel/flight offers).
Developed in 2009 to give restaurateurs the same option for their last available tables.
The inexpensive alternative - you pay only for guests who visit your restaurant!
The most flexible solution - you decide what discount you want to offer and when.

Restaurant 2 Night offer your restaurant:
A restaurant profile without any long term commitments
Free marketing (online and mobile)
"Good guests" - our members are mature and quality minded
Increased revenue when it suits you
Reliable feedback from guests
A system tailored to your needs and your workflow.

You are in control:
Restaurant 2 Night allows you to use your capacity better at times when you would otherwise have empty tables. These may include:
All open days if the restaurant is rarely fully booked
On the weekdays where the restaurant is less busy
Early happy hour: Offer tables early in the evening to create the right vibe in the restaurant
Late happy hour: Offer tables late at night to take advantage of all opening hours
Around the clock, you can access R2N.dk and customize your offers, or contact us by phone and get help.

Price:
We only charge you a small commission when we send you guests.
(The price is therefore the same regardless of whether the visitor buys for 300 kr. or 1.000 kr.)

Contact:
If you want to try Restaurant 2 Night FREE and without commitments, please fill out a short form. Then we will contact you as soon as possible.